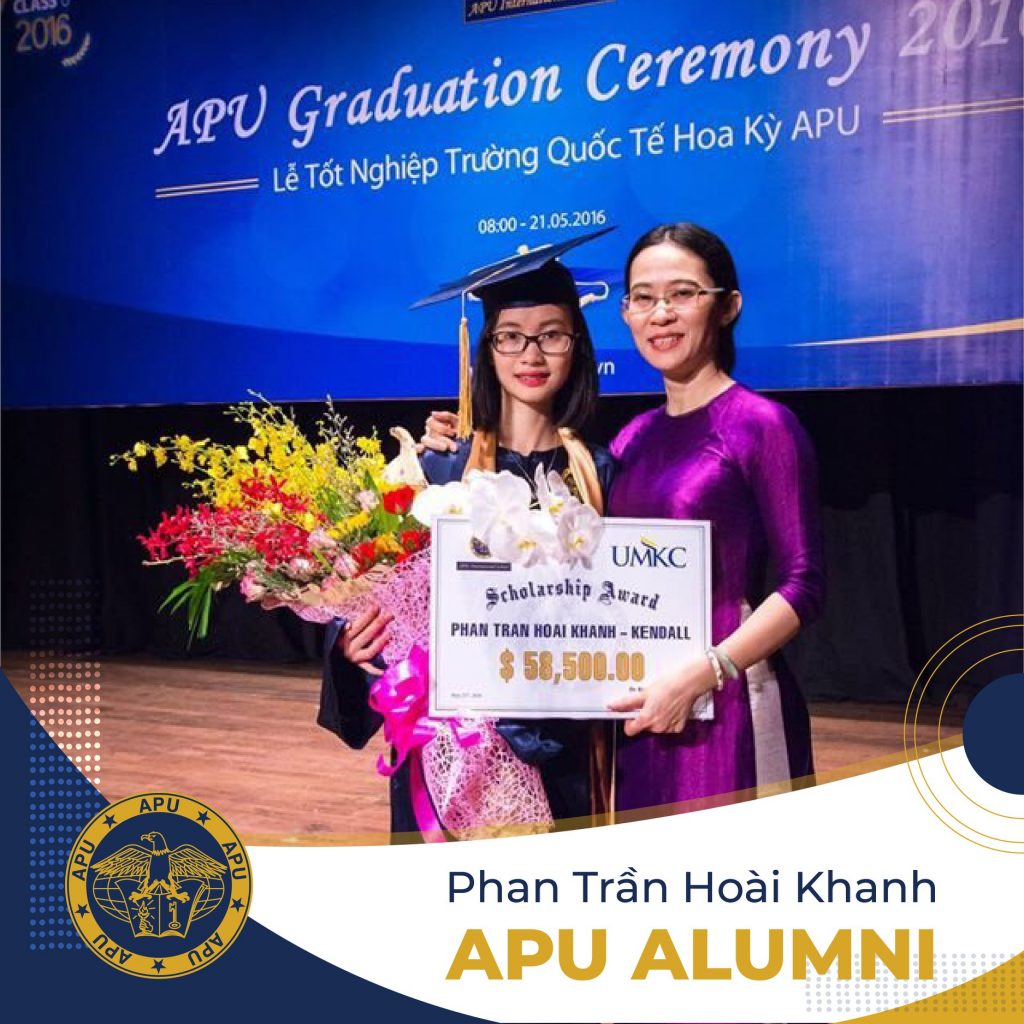 Phan Tran Hoai Khanh is one of the former APU American International School Alumni who has achieved countless impressive academic achievements. During her studying time at APU, Khanh always maintained excellent academic results with a GPA of 4/4.
Besides, with the College Bridge Program (CBP), an exclusive program at APU, Hoai Khanh earned American university credits while studying at APU. Thanks to this, Hoai Khanh became familiar with the American studying method and was able to shorten study time at high school and university.
With APU International School's aid, Khanh received many valuable scholarships from many prestigious schools in the United States. After many deliberation times, Khanh chose to study at the University of California San Diego, which is one of the top public universities in the U.S. In particular, Khanh's credits are recognized and forwarded to her university program at UCSD, helping her save costs and learning time.